Happy Holidays!! Whoop.  Everyone deserves a mighty rest….  But what a year it's been!!  I feel the profession is brimming with genius at the moment and, thanks to conference events and social media, the sharing culture is just superb.  I've learned so much…
Here are 12 golden gifts from this year… books, ideas, people, blogs, papers.  In no particular order:
1. Arthur Shimamura's Generate-Evaluate 
As I explored in this blog I found the MARGE model incredible interesting, especially the G and E. It's helped me understand the power and purpose of retrieval practice and the many forms it can and should take.  It also supports putting a lot more emphasis on self-assessment.
2. Understanding How We Learn: by Yana Weinstei , Megan Sumeracki, Oliver Caviglioli. 
Lots of contenders for book of the year but I'm going for this one.  It's a great summary of great thinking about learning, packed with insight and also very useful: I find I return to it often – to check back on some specifics. That's the sign of a good book.
3. The concept of Hinterland: Christine Counsell
This is a superb blog: https://thedignityofthethingblog.wordpress.com/2018/04/07/senior-curriculum-leadership-1-the-indirect-manifestation-of-knowledge-a-curriculum-as-narrative/  One of the many ideas it contains is the idea of the curriculum hinterland.  I've found this incredibly useful as a way of dealing with the choices leaders and teachers need to make in selecting what they teach.
The trick here is to handle paradox. Even though clearly, as the word suggests, 'hinterland' is just supporter or feeder of a core, when it comes to curriculum, the hinterland is as important as what is deemed core.
4. The importance of automaticity: Clare Sealy
I saw Clare give a talk at ResearchEd Durrington where she explored this in detail. The power of gaining fluency through repeated practice, leading to automaticity, is such an important idea and she communicates it superbly: https://primarytimery.com/2018/06/10/cognitive-load-a-case-study/
5. Knowledge-Rich Curriculum:  Jon Hutchinson
I'd say this is my Blog the Year: Jon details how a knowledge-rich curriculum takes form in detail. I love how ambitious his primary curriculum is.  He also is superb on the role of knowledge organisers: The danger is we don't use them enough and that we use them too much.    https://pedfed.wordpress.com/2018/09/29/beyond-knowledge-organisers-building-the-best-curriculum-in-the-world/
6. Progress can't be measured:  Becky Allen
Becky Allen has made a big impact this year with blogs on progress and pupil premium.  This thinking needs to be more widely disseminated and understood.  We're finally beginning to understand what assessment and standards actually mean and what the limits are around using data.  https://rebeccaallen.co.uk/2018/05/23/what-if-we-cannot-measure-pupil-progress/
7. Writing Age:  Daisy Christodoulou and Chris Wheadon
The work that nomoremarking is doing around comparative judgement is so interesting.  The weird nonsense we have about 'Expected' standards is highly problematic these blogs introduce a more powerful concept of 'writing age'.
https://blog.nomoremarking.com/when-do-pupils-make-progress-in-writing-9ea9ce8c11e
https://blog.nomoremarking.com/writing-age-76f02c59b2ea
8. Craig Barton
Craig has been a big influence in my edu-world year.
Such an inspiration.
9. The #Cogscisci Crew
I love following and reading all the people in this group.  They are a big influence on me – and I don't think that's just because I'm a science teacher. For example:
10. Hywel Roberts. 
I saw Hywel give the keynote at the Practical Pedagogies conference in Germany in November.  I just love how he reminds us all of the deeply human aspect of teaching; the power of making an emotional connection with learning; the power of narratives; and the power of making kids feel that they're in the right place with someone who really cares about them.  Importantly, this isn't some kind of soft guff… Hywel makes you want to back into the classroom and pitch everything up; do everything with more depth, more passion, more sincerity, more commitment  – and personality.  We need to be reminded sometimes of our capacity to inspire.  Here's a great example of Hywel's thinking:  https://www.tes.com/news/our-shared-stories-teacher-rebellion-are-ones-bind-us
11. Metacognition:
A lot is said about metacognition – but it takes a while to process into something practical – something you can do that makes a difference.  My wife Deb found this superb resource from Canada.  It's a gem:
https://ciel.viu.ca/teaching-learning-pedagogy/designing-your-course/how-learning-works/ten-metacognitive-teaching-strategies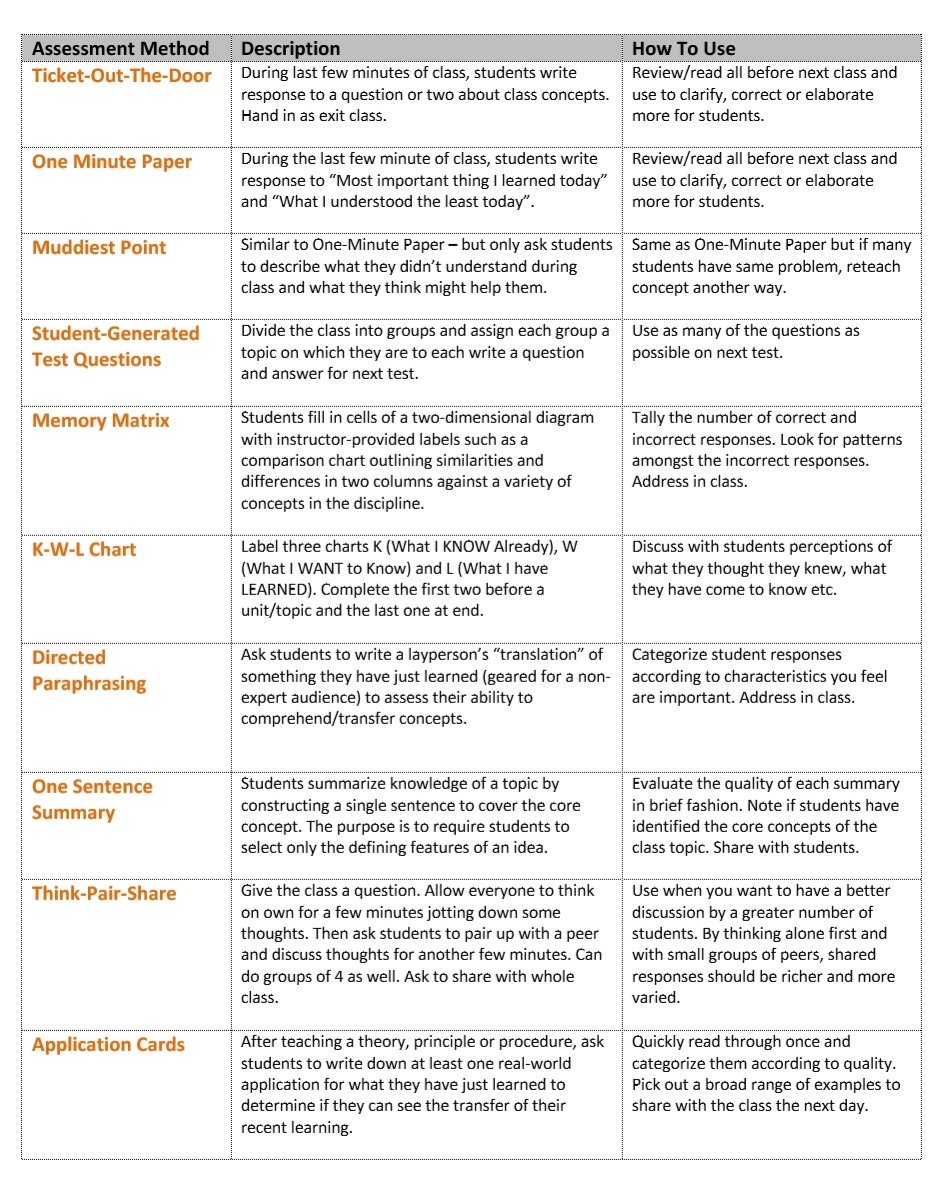 And this year metacognition and self-regulation were covered in the excellent  EEF Report.  This table and accompanying commentary is really useful, I find. It links to Rosenshine's Principles of Instruction really well – showing how we move from teacher-led to student-led activity, building from teacher instruction to independent practice, consciously narrating the learning processes.
12: Brilliant Round-ups 
Finally, here are my two favourite emails/tweets to receive from a couple of lovely twitter contributors.  I was delighted to meet Julian at his school in Dublin earlier this year – and hope to meet Ollie before too long:
a)  Julian Girdham's "Fortnightly" : http://www.sccenglish.ie/
A wonderful collection of book reviews and links to interesting articles.  A goldmine; a real joy.
b) Teacher Ollie's Takeaways:  http://www.ollielovell.com/tot/
Ollie Lovell does an amazing job curating the outpourings of the edusphere.  His Takeaways are absolutely brilliant.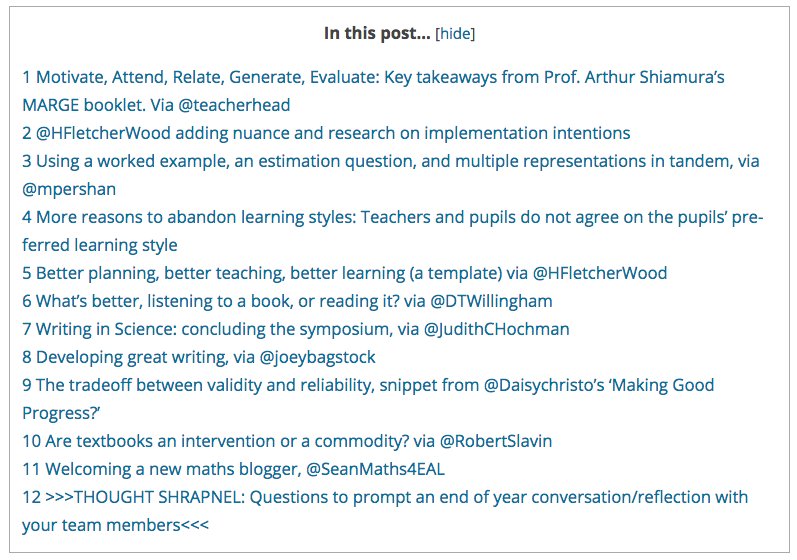 Happy Christmas Everyone!
Bring on 2019.